Wedding DJ & Lighting Services
Your wedding day is a once-in-a-lifetime moment, which typically doesn't allow for do-overs! With everything there is to stress about leading up to your big day the last thing you'll want is additional stress related to your entertainment. We Bring the Party Events has had the honor and privilege of being a part of over 300 weddings to date. Trust us to make sure you'll have one less thing to be worried about! Below is a complete list of our wedding specific services.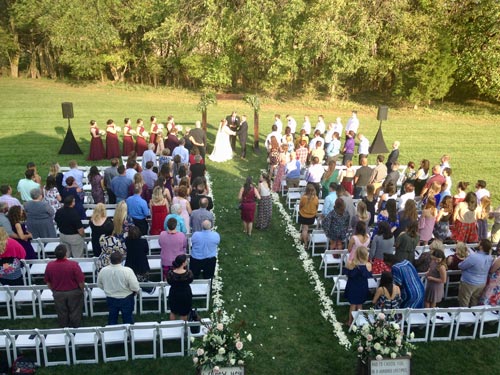 Wedding Ceremony Sound  //  If you are having your wedding outdoors, or in a location that is not typically used for ceremonies, you'll need assistance with your ceremony sound. Our Ceremony service includes a stand-alone sound system. We do this so there is no need to move any equipment around your guests. The system is designed specifically for ceremonies and includes a wireless microphone for your officiant. We can play all of your music or accommodate musicians. Whatever your preference, we have you covered!
Wedding Reception DJ //  We work with you to understand the music you like and dislike. Creating a personalized soundtrack for your whole day. No stock playlists here. All DJ packages include an appropriately sized sound system for your venue and guest count, dance floor lighting, and a wireless mic. All of our music is clean and/or edited to ensure the satisfaction all who attend! We also utilize an online planning portal to make preparing for your big day even easier!
Photo Booths // We Bring the Party Events'  photo booths are the most popular spot at your wedding. If you're looking to add entertainment to your wedding, and add a fun experience, look no further. Who doesn't love to get their picture taken and capture the moment? We now have two options to help you capture fun moments within your reception. From digital/social options like GIFs and Boomerangs to our Mirror Booth offering Post Card Size prints we have you covered!
Up-Lighting //  We Bring the Party Events offers a large selection of up-lighting in our area which means we have the inventory and expertise to provide an amazing visual experience for your wedding. Our uplighting adds elegance to any space and is able to be controlled as part of your dance floor lighting too! We call this dynamic up-lighting and it helps take your party to the next level!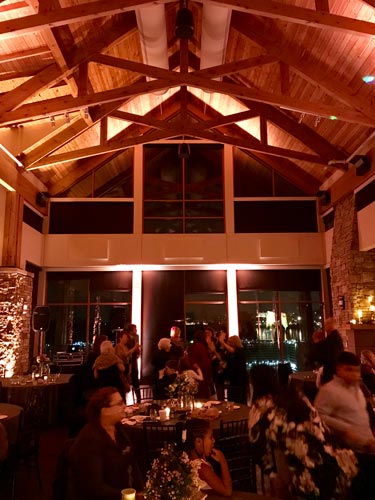 Monograms // Looking for the ultimate personalization option for your space? Monograms are the solution. We digitally project an image of your choice onto your dance flooor or wall in your reception space to take your design to the next level. There are hundreds of options available to fit any look and we also offer designs in color.
Sparkler Towers // If you want to create Instagram and Tik-Tok worthy exits our Sparkler Towers are it. These "Cold Spark" towers offer a safe alternative to traditional hand held sparklers. Minimizing the risk of injury or damage to clothing and property. From a single pair to 10 towers We Bring the Party Events has the inventory to turn your vision into reality!