About We Bring the Party Events
We Bring the Party Events is just that… all about bringing the party to your event. If you want to have an awesome wedding reception, corporate events, school dance, military ball, sweet sixteen, quinceanera, or more you've come to the right place. We live to rock each and every event through music. We work to get to know our clients to make sure the song selections are what you want and not from a stock playlist. Our DJs are passionate about what they do and energetic lively personalities. We show up early and stay late to make sure your event is flawless from start to finish. And we have the track record to prove it. Learn more about out DJ's below.
Mike Emrick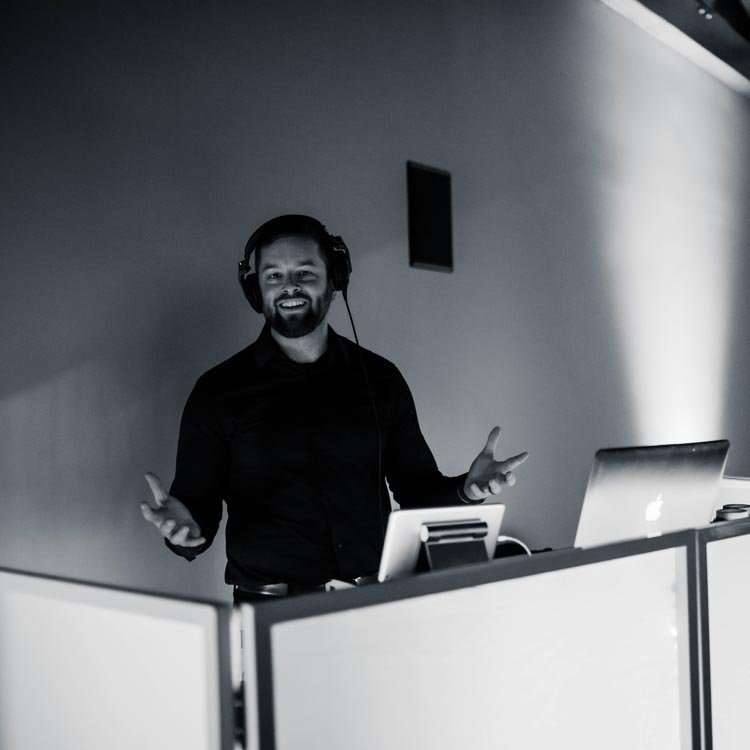 I've been in the DJ business since college. I tried for many years to get away from DJing and it just kept pulling me back in. So since 2012 I have been fully committed to bringing the party for my clients and our business has grown each year. I take pride in my knowledge in music, reading crowds, MCing, and my technical ability with sound. Some celebrities are considered "triple threats" for their ability to act, sing, and dance. I think I am the DJ version of a triple treat with my ability to DJ and MC with the best of them and my sound mixes.
As the owner of WBTPE I am proud of where the company has gone. From a one man show to a team of 4 and growing, we grow so we can provide the best entertainment in the area to anyone who calls. It's not fun telling people no because we are already booked!
When I am not DJing I am working on other projects or working out. I enjoy golfing (even though I don't get to much anymore) and I am the lead sound person for my church. I have an amazingly patient wife Ellen and two boys Jack and Jameson. Oh and we have another child on the way! Due April 2020!
Daniel Lockwood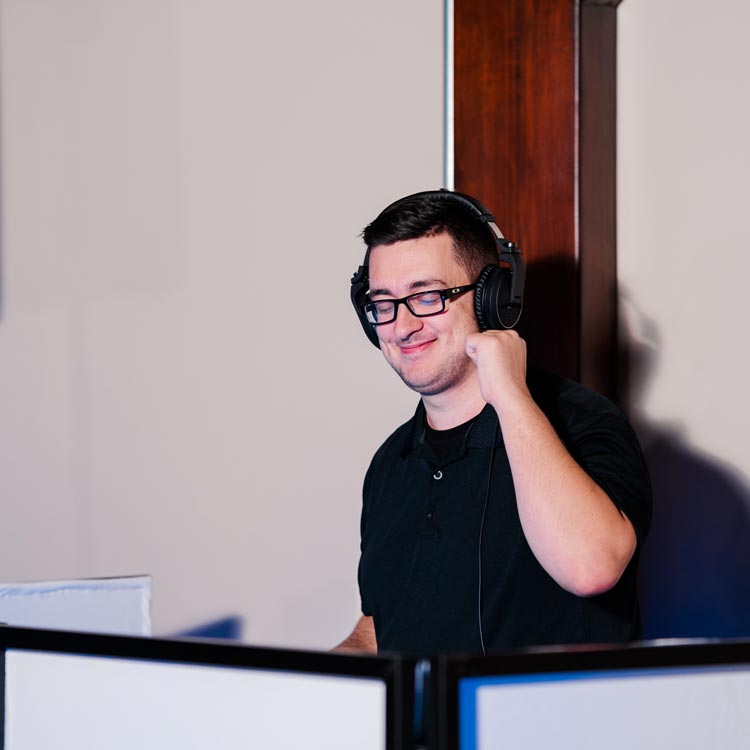 Daniel's path to DJing comes by way of his relationship to Mike and their work with a local church. Daniel is a musician who is not shy getting in front of large crowds and entertaining. As WBTPE began to outgrow being a single DJ company in 2017 Mike tapped Daniel to come along and be his second. Now in 2019 Daniel's calendar is full and continues to fill going into 2020. Daniel has a strong technical background and great MC skills.
When Daniel is not working for WBTPE he is leading youth worship for a large local church. He and his wife Rachel are actively involved in leading young children through various local ministries. Daniel and Rachel are also major Disney folks and are always looking for a chance to venture down to see Mickey.
Josh Atkins
Josh is our newest DJ but comes to us with a ton of knowledge in the music industry. Josh has been playing live music for most of his life whether that is through church worship teams or playing in local bars and coffee shops. Josh has a passion for music and his knowledge might surpass Mike's in his ability to name artists, song titles, and years from memory. Using his vast music knowledge Josh is quite capable at adapting to any crowd's needs and he is a strong MC.
When Josh is not at one of our events he is keeping up with Ohio sports and spending time with his family. Josh, his wife Amber, and kids Olivia and Lincoln are now active in youth sports for Olivia as well as serving their local church.